Run for Kidney Wales
Did you know 8 out of 10 people on the transplant list are waiting for a kidney?
There are over 93,722 people diagnosed with chronic kidney disease in Wales
There are multiple treatments for chronic kidney disease like a transplant and dialysis, but there is no cure. It is a lifelong condition.
Kidney patients have worries that extend beyond their health. At Kidney Wales we are helping patients daily providing guidance, funding vital research, offering monetary aid and enabling access to specialist support. Aiming to alleviate their worries and ensure they can focus fully on treatment and living their best life.
Kidney Wales does not receive any government funding, we rely on the generosity of the general public to continue our life-changing work. Thank you for choosing to join the team helping support patients and families living with kidney disease in Wales.
All runners will receive fundraising materials and the full support of the team to reach their £120 target, upon proof of reaching £75 of your target you will receive your Kidney Wales branded running top.
Join #TeamKW
Kidney Wales is the proud Lead Charity Partner of the CDF 10K. Enter for just £1 by pledging to fundraise a minimum of £120 in sponsorship.
*Please note a small non-refundable booking fee is charged on top of your registration fee by ACTIVE, who manage our online registration platform.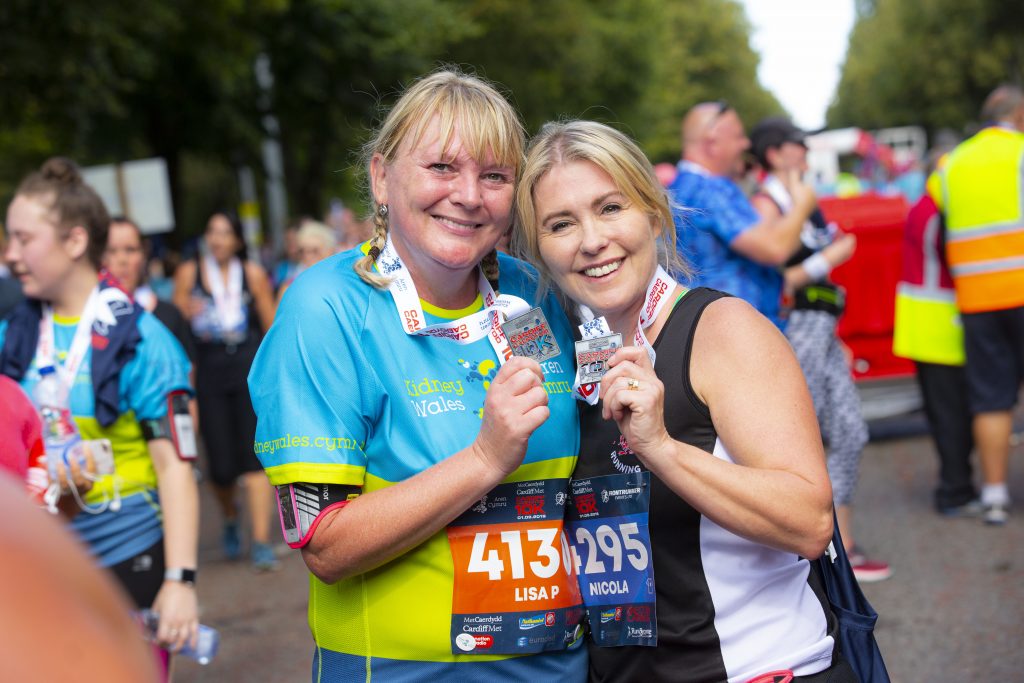 Already have a space in the CDF 10K?
You can use your own space to fundraise for Kidney Wales. E-mail the team or call 02920 343 940 to let them know and they will send you more information.