Submit Your Evidence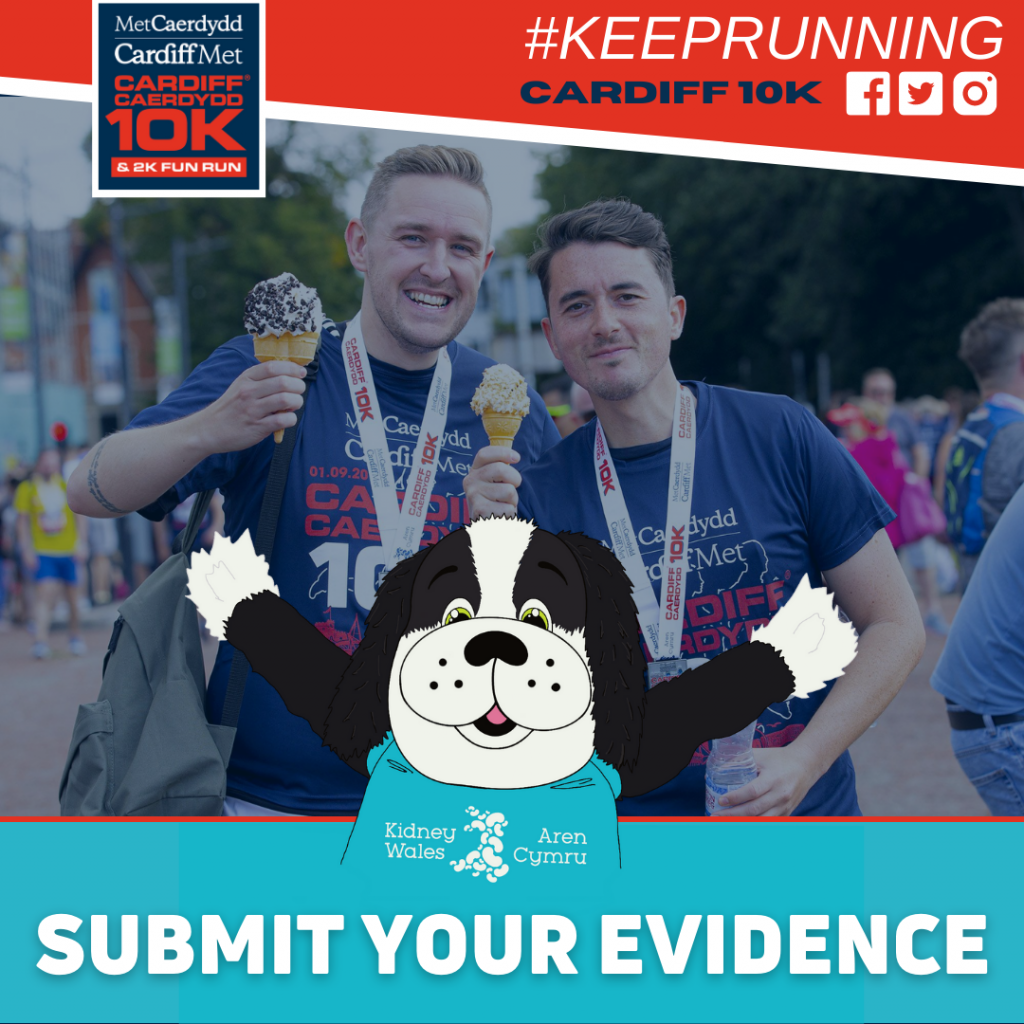 Taking part in the 2021 Virtual Cardiff Metropolitan University Cardiff 10K powered by Kidney Wales? Don't forget you must submit your evidence. You must complete the 10K distance between Sunday 29th August – Sunday 5th of September.
Once you've completed your virtual event, you need to upload your evidence. To do this, you need to login to your Runclusive account and hit the "Submit Your Evidence" button. You will then be able to add your screenshots of your GPS data, which need to show your route, distance, time and date. Make sure you hit the "upload" button and you should receive a "upload successful" message once it's all done. 

If you're trying to submit your evidence on your phone, you need to turn your phone to landscape mode to see the "submit evidence" button or slide the screen across where the text showing the name of the event is. You will then see the "submit evidence" button. The below image shows what you should see when you login to submit your evidence.

Once you've uploaded your evidence, the review team at Runclusive will then look through the data and approve your evidence. You'll receive an email from them to let you know once this has been done. 

We're currently waiting for the delivery of medals and t-shirts and expected to receive them towards the end of September, however, we will keep you updated on this so that you know when you can expect them to arrive with you. 

If you do experience any issues with submitting your evidence, please email us at cardiff10k@kidneywales.cymru and provide screenshots of any error messages.